For Advisory Firms, Enterprise, and MGA Partners looking to truly differentiate themselves in the marketplace, scale up their unique advisory model, and deliver the ultimate personalized client experience.
scalable solutions for busy group advisors
Build an essential digital relationship that allows you to advise any client in any region – virtually.
"We use CloudAdvisors software to compare and analyze employee benefit plans. The platform helps us build custom insights with each benefit plan we're reviewing. Having access to this data provides insights to both me and my clients, that help us to develop the most effective benefits package to meet their unique needs."
John Ohorndnyk
Senior Account Executive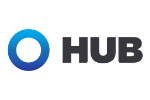 Experience Professional Plus
Upgrade your advisory practice with the leaders in employee benefits benchmarking technology. Join today to deliver better value, manage clients, and close more leads faster than ever.