Streamline your sales experience as a Provider Partner
Being a Provider Partner makes getting your products and services in front of the right decision makers easy. Start by listing your product in the marketplace and setting up custom proposals and quoting on platform. Then, incentivize advisors and groups to quote your product(s) by offering Plan Evaluations with your custom proposal attached. Finally, proactively match your solutions against insights on every Plan Evaluation we run. Start today!
Advisor Partner

Advisor Partner +

Upload Marketing Materials

Create Automated Custom Proposals

Solution Match to Plan Insights

Auto Quote Entire Advisor Blocks of Business

Offer Plan Evaluations to Engage Advisors to Quote

Customized Key Search Terms

Exclusive Solution Listing by Advisor

Exclusive Customized Plan Insights
*Pricing starts at $12,000
"We use CloudAdvisors software to compare and analyze employee benefit plans. The platform helps us build custom insights with each benefit plan we're reviewing. Having access to this data provides insights to both me and my clients, that help us to develop the most effective benefits package to meet their unique needs."
John Ohorndnyk
Senior Account Executive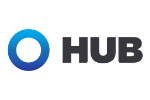 Boost Brand Visibility & Sell Direct
Get started with a free account to list your solutions. Promote your products with optional marketing to over 15,000 groups, and add instant quotes to enable payment processing online. Get started today.