Because your team deserves the best
CloudAdvisors is changing the way you buy employee benefits. We show you what benefits to buy, what they cost, and how they compare to your peers.
Whether you're a first time buyer, or looking to improve your plan. CloudAdvisors helps all businesses build the best benefits plan for their team, budget, and recruitment goals.
The

Most Comprehensive

Data Available
With more than 15,000 benefit plans in our database, we have the most comprehensive data set in the industry. This means information you can count on, delivered on demand.
Data integrity drives our business, and integrity means nothing without accuracy. Regular monitoring, updates, and improvements to our systems means we always deliver data insights you can trust.
Privacy is important to you, which means it's important to us. With over 15,000 benefit plans in our system, we go to great lengths to keep your data encrypted, secure, and fully anonymous.
Our benchmarking is generated in real time to get you the answers you need, when you need them. With more than 500 data points available in easy to filter formats, decision-making data is just a click away.
Reduce stress, confusion, and unpredictable costs with access to industry benefits benchmarking, and the largest employee benefits marketplace in Canada. 
"CloudAdvisors helped us easily find answers to niche problems our clients were facing. We reached out to a number of companies, carriers, and industry experts that weren't able to point us in the right direction. Using the Solution Marketplace, we instantly found a benefit solution that worked for our clients."
Amanda Pineo
Group Benefits Advisor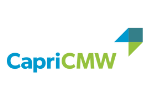 Get started with a free account to explore, compare, and shop employee benefits on demand. Start offering benefits your people actually want – and start seeing recruiting results fast.