for group benefit advisors
The all-in-one platform to deliver value, convert leads, & manage clients.
Rethink your sales and close more leads quicker with the leaders in benefits evaluation technology. Get in touch with our team to get started today.
Upload client details and receive personalized plan evaluations based on real-time marketplace data. Gain access to the platform for year-round monitoring and updates on every added group.
Designed for busy

group advisors
Combining the essential elements of a sales CRM with group advisor data requirements, CloudAdvisors is an all in one digital consulting tool every advisor needs.
Access dynamically updated data to compare and rank client details. Build presentation-ready benchmarking reports in seconds. Easily compare all benefits included, and rank coverage levels offered.
CloudAdvisors' AI Assistant CALEB produces a comprehensive, personalized, and customizable plan evaluation for both benefits and retirement savings plans.
Search the solution marketplace
Explore more than 500 benefit products and solutions available from leading Canadian providers. Search traditional offerings, new benefits, retirement plans, wellness providers and more.
Reduce quote lead times with instant quotes available on platform. Solutions are quoted by available rates and group data. Prices are presented with multiple solutions comparing multiple providers.
CALEB AI is your advice assistant. CALEB searches the marketplace for solutions, products, or services that match Plan Insights and group profiles.
"We use CloudAdvisors software to compare and analyze employee benefit plans. The platform helps us build custom insights with each benefit plan we're reviewing. Having access to this data provides insights to both me and my clients, that help us to develop the most effective benefits package to meet their unique needs."
John Ohorndnyk
Senior Account Executive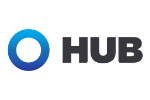 Join The Future Of Advising
Join the leaders in employee benefits benchmarking to start delivering more value to clients. Close more leads, and manage clients easier with Canada's Employee Benefits Marketplace.