Browse sample reports from any step in the analysis process: Benchmarking, to BAR Scores, to Priority Insights.
"CloudAdvisors helped us easily find answers to niche problems our clients were facing. We reached out to a number of companies, carriers, and industry experts that weren't able to point us in the right direction. Using the Solution Marketplace, we instantly found a benefit solution that worked for our clients."
Amanda Pineo
Group Benefits Advisor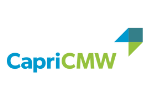 Get started with a free account to explore, compare, and shop employee benefits on demand. Start offering benefits your people actually want – and start seeing recruiting results fast.