Are you wondering how we aggregate our data? Check out our sample reports of overall Plan Evaluations, Intro Benchmarking and Retirement. Comprehensive Benchmarking for hundreds of metrics as well as Customized Plan Evaluations are available upon request.
"CloudAdvisors helped us easily find answers to niche problems our clients were facing. We reached out to a number of companies, carriers, and industry experts that weren't able to point us in the right direction. Using the Solution Marketplace, we instantly found a benefit solution that worked for our clients."
Amanda Pineo
Group Benefits Advisor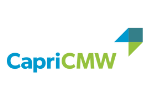 Get started with a free account to explore, compare, and shop employee benefits on demand. Start offering benefits your people actually want – and start seeing recruiting results fast.